Tuesday 29 September 2020
Dear Student,
COMMUNICATION NO. 6: ICPAU EXAMINATIONS
1.0       INTRODUCTION
On 11 August 2020, there was a students' engagement webinar where updates on examinations arrangements were provided. At that time, there was  no clarity on opening of educational institutions.
During the Presidential address of Sunday, 20 September 2020, the President allowed educational institutions to open for candidate classes. In our case, you are all candidates because of the course being modular.
2.0       EXAMINATIONS REGISTRATION
The Public Accountants Examinations Board (PAEB) has opened for examinations registration from 30 September 2020 to 15 November 2020 in preparation for December 2020 examinations.
The students who are not registered for examinations have an opportunity to register for the examinations.  Note that there will be no late registration.
The students who are already registered need not register again unless they want to make adjustments on their registration e.g. change of Papers, withdrawal, or switching of examinations centres.
3.0       EXAMINATIONS DIETS
The PAEB has carefully considered the prevailing situation and agreed to hold an examinations diet before the year 2020 ends.
The Board further considered another examinations diet early next year to facilitate students' progression due to the lost diets.
The schedule for examinations is as follows:
S/N

Dates

Centres

Remarks

1

Friday,  18  –  Tuesday,

22  December 2020

All  examinations centres

Confirmed

2

Monday,  1-  Friday  5

March 2021

All  examinations  centres

Tentative
We would like the students to appreciate and understand the prevailing circumstances that have drastically altered many aspects of operations. The examinations shall be conducted through a weekend because of  venue challenges for Kampala centre. As you may all be aware, the usual venue, Nambole Stadium, is now a COVID-19 treatment centre, thus not available.
So, to observe the Standard Operating Procedures for educational institutions' activities, we need to secure another venue which will be communicated soon.
For your safety during examinations, expect a lot of changes in how the examinations will be conducted
4.0.      CONCLUSION
It is PAEB's hope that you will utilise this time and opportunity to make thorough preparations and register on time for examinations.
Stay safe by observing the SOPs issued by the Ministry of Health.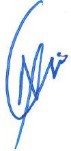 Derick Nkajja
SECRETARY/CEO