W

e

d

n

e

s

d

ay

, 1

A

p

r

il

202

0

 

Dear Student

 
C

OMM

U

N

I

C

A

T

I

O

N

N

O

. 3

O

N

C

O

VID

1

9

1.    GOVERNMENT DIRECTIVES ON COVID 19

Further to our earlier communication, there have been new developments in relation to the corona virus (COVID-19) pandemic.

The confirmed COVID-19 cases have increased, new measures have been announced by the Government which include further restrictions in movement that entail total lockdown, no movement of both public transport and private vehicles, curfew from

7.00 pm to 6.30 am, up to 14 April 2020, plus many others.

 

We appeal to you to comply with all directives and guidelines, issued by the Government, Ministry of Health and other agencies, to limit the spread of the virus and ultimately eliminate it from our country.

 
2

.

0    

E

X

A

M

I

N

A

T

I

O

N

S

D

A

T

E

S
Despite the pandemic, we encourage you to use this period to do intensive personal reading.
Considering the current circumstances, the normal registration for examinations has been extended to 30 April 2020 and there may not be late registration.
The evolving circumstances have rendered the earlier set examinations date very unpractical but at the same time it is not possible to designate definite new dates for examinations.
The Public Accountants Examinations Board advises every student planning to sit for examinations in the first examinations diet of this year 2020 to be prepared for any new date that will be communicated when the situation allows. We shall continue to provide regular updates as the situation unfolds. Stay Home, Stay Safe.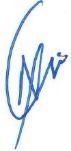 Derick Nkajja
S

E

CR

E

T

A

R

Y

/

C

E

O